The Outlier Mandarin Pronunciation & Accent Masterclass
Just scroll down to see a sample lesson!
In this comprehensive online course, you'll learn how to develop and maintain a good, clear accent in Chinese, at any level!
We'll start from the basics—syllables—and build up to multi-syllable words, sentences, and paragraphs.
We'll be teaching you techniques used by accent coaches, speech pathologists, and professional interpreters to develop a good, clear accent. Communicate with native Chinese speakers without the barriers of a foreign accent!
You can go at your own pace—you get lifetime access to the content!
One time purchase, not a subscription!


Bundle with the Chinese Character Masterclass! Save 25% and change the way you learn Chinese!
(enter 'twocourses' at checkout)


Improve your pronunciation & develop a good accent!
Most people learn by focusing on reading and writing—text focused learning that's more appropriate for native speakers because the already know how to speak!
The best way to learn pronunciation is by listening to and imitating good speech by native speakers. Use your ears and mouth to learn, not your eyes!
We'll teach you techniques to develop and maintain a clear accent, and it will also improve your listening ability, and give you a more intuitive feel for grammar!
"Changes the way we learn Chinese"
-Dr. David Moser
In this online video course, you'll learn how to improve your Chinese pronunciation, how to develop a more native-like accent, and by the end of the course you will have mastered the art of acquiring a good accent—in any language!
You'll get access to 1-2 videos per lesson (15 lessons in all), plus supporting PDF and audio materials.
You'll get lifetime access to all 15 lessons about Chinese pronunciation and how to improve your accent. You'll also get:
◆ methods that actors use to learn new accents and dialects

◆ methods that conference interpreters use to improve their accent, diction, and fluency

◆ drills for improving your tones—both pronunciation and hearing!

◆ tips for learning to understand different accents with less difficulty

◆ tips for acquiring a more native-like feel for grammar and sentence patterns
◆ and more!


Unit I: A "Sound" Foundation
Lesson 1: Building a "sound" foundation
Lesson 2: What to prioritize
Lesson 3: Stages of accent development

Unit II: Mandarin Pronunciation & Romanization
Lesson 4: Tones
Lesson 5: How to improve your tones
Lesson 6: The initials
Lesson 7: The finals
Lesson 8: Multi-syllable words I: Tone Change Rules
Lesson 9: Multi-syllable words II: Tonal Interaction

Lesson 10: Regional accents

Unit III: Developing your accent & fluency
Lesson 11: Chorusing
Lesson 12: Rhythm and intonation
Lesson 13: Grammar and sound patterns
Lesson 14: Shadowing
Lesson 15: Developing fluency


This course is aimed at all levels and does not require you to own or use any of our other products—it's entirely self-contained! But we will provide you with a 15% off discount code in case you do wish to purchase any of our products.
Sample Lesson: Rhythm & Intonation
Outlier Materials are used and recommended at:
OUTLIER: THE EXPERTS TRUSTED BY EXPERTS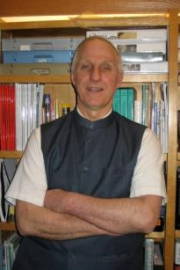 "Every so often a really good resource comes along. It's The Outlier Dictionary of Chinese Characters."
-Prof. Victor Mair
University of Pennsylvania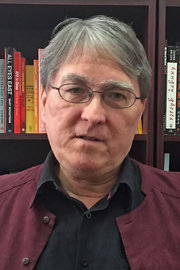 "I feel like I have a virtual 1-on-1 Chinese teacher, giving me a better sense of how the writing system functions."
-Dr. David Moser
Yenching Academy, Peking University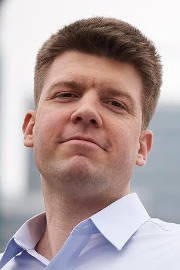 "They have put a lot of thought into how foreigners learn Chinese, and they've come up with a better way to learn characters."
-John Pasden
AllSet Learning & Mandarin Companion
DON'T MISS THIS EXCLUSIVE COURSE!!

Bundle with the Chinese Character Masterclass for just $149! Save 25% on two courses that will change the way you learn Chinese!
(discount applied at checkout)