Become a master at learning Chinese characters!
In this 90-day online video course, you'll learn how Chinese characters actually work and by the end of this course, you'll be a master at learning Chinese characters!!
Covers Traditional and Simplified!
You'll get access to 1-2 videos per week, plus supporting PDF materials covering 25 characters specifically chosen to reinforce that week's topic.
Registration closes on 3 March, and the course begins on 4 March!
Revealing the logic of the Chinese writing system
Chinese characters are composed of functional components—components which express sound and meaning
We'll teach you how these components work and how to use them to recall characters more effectively
You'll also learn how to use this knowledge to learn new characters more efficiently in the future
"Changes the way we learn Chinese"
-Dr. David Moser
A 90-day online video course with supplemental material to teach you how to learn Chinese characters.
We've been teaching a course at ICLP—one of the world's most prestigious Chinese language schools—for years. Now we're making it available to the public for the first time as an online course!
You'll get lifetime access to over a dozen video lessons about Chinese characters (simplified and traditional) and how to learn them, plus you'll learn:
◆ 300 characters, specially curated to teach you how characters actually work

◆ all about functional components in characters

◆ how to learn new characters more efficiently

◆ how to recall characters you've learned more reliably

◆ tips for learning vocabulary

Curriculum:
Unit I: Intro and Foundations

Week 0: Intro to the course/what to expect

Week 1: Rules of Memory
Week 2: Three Attributes of Writing/Three Functions

Week 3: Deep Structure, Surface Structure, and Stroke Order

Unit II: Functional component types
Week 4: Form Components
Week 5: Meaning Components
Week 6: Sound Components
Week 7: Sound series (characters with the same sound component)
Week 8: Empty Components
Week 9: All about character meanings
Unit III: Learning new characters and recalling learned characters
Week 10: The "IME Method"

Week 11: Spaced Repetition

Week 12: The Pipelining Strategy
Week 13: The Minimalist Strategy

This course is aimed at all levels and does not require you to own or use any of our other products—it's entirely self-contained! But we will provide you with a discount code in case you do wish to purchase any of our products.
What our customers are saying:
"I bought this. It has helped me recognise and even pronounce characters I have never seen before thanks to my recognition of patterns from the explanations."

Soroush Torkian (Canada)
"After a lot (really a lot) of failed tests with different books, apps and methods, the only way that the hanzi sticks in my mind is ODCC's brief, concise and REAL explanation!"
Alessandro Agostinetti (Italy)
"This project is exactly what i was wishing for since i started learning Chinese with Pleco years ago."


Wieland Schultz (Germany)
OUTLIER: THE EXPERTS TRUSTED BY EXPERTS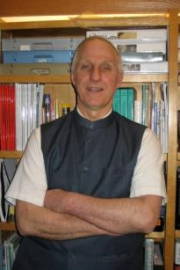 "Every so often a really good resource comes along. It's The Outlier Dictionary of Chinese Characters."
-Prof. Victor Mair
University of Pennsylvania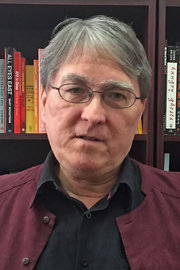 "I feel like I have a virtual 1-on-1 Chinese teacher, giving me a better sense of how the writing system functions."
-Dr. David Moser
Yenching Academy, Peking University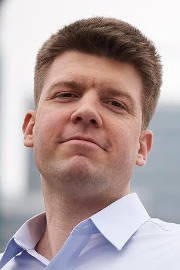 "They have put a lot of thought into how foreigners learn Chinese, and they've come up with a better way to learn characters."
-John Pasden
AllSet Learning & Mandarin Companion
DON'T MISS THIS EXCLUSIVE COURSE!!
Course starts 4 March 2019