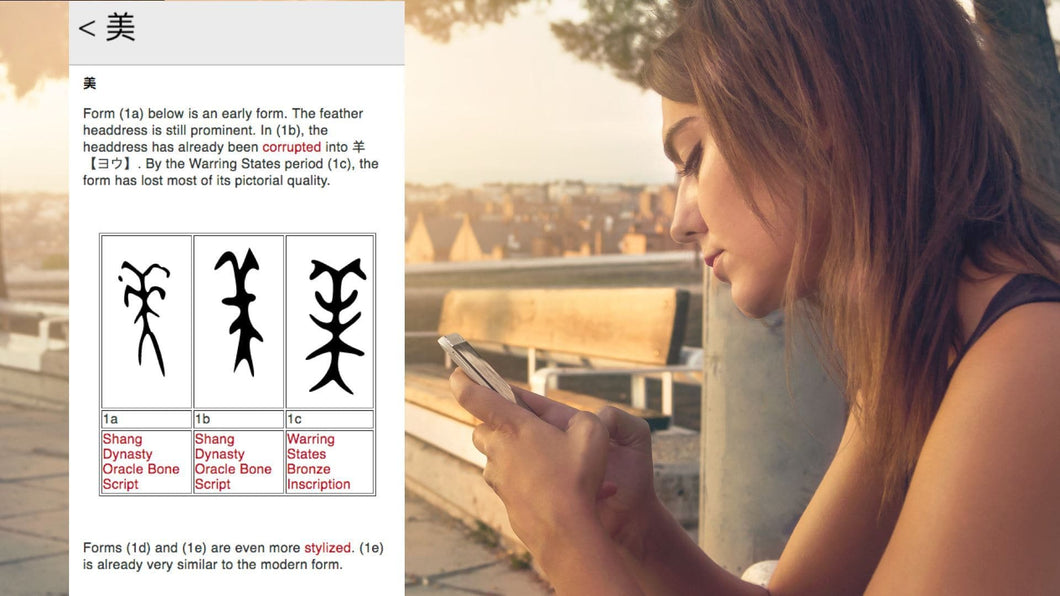 Outlier Kanji Dictionary: Expert Edition
Regular price $59.99 Sale
Our popular dictionary of Chinese characters (kanji), now adapted for Japanese learners! It will be released through the free Yomiwa app for iOS and Android, and if you pre-order it, you'll get an activation code via email once it's released.
Note: This is a one-time purchase,
not
a subscription!
The Expert Edition includes:
2999+ kanji
Detailed explanation for every entry
Stroke order for all 2999+ kanji
Meaning tree for every kanji: how are all the meanings related to each other?
Ancient forms for all kanji
Extensive information about the origin, evolution, and other historical information for every entry
*Note: the data for the initial version (about 2000 kanji + 150 Expert entries) is finished and our app is coming along nicely. If you pre-order, you'll get the initial version when it's released, plus regular updates until it's finished!