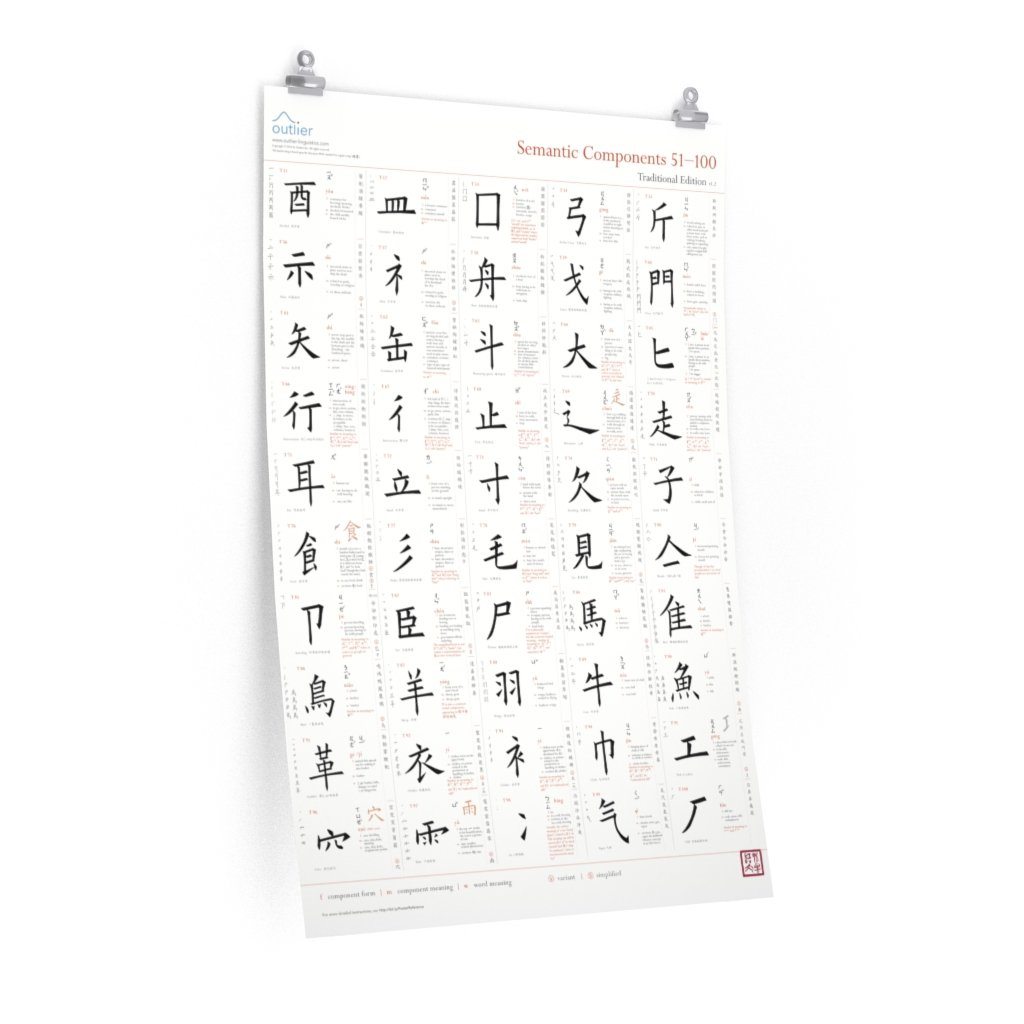 Chinese Character Semantic Components Poster 2 (English, Traditional)
Regular price $29.99 Sale
Each Semantic Components poster contains:
50 common semantic components, beautifully handwritten by calligrapher Harvey Dam
explanations of their form and meaning(s)
pronunciation in Hanyu Pinyin (and Zhuyin Fuhao for the traditional poster)
stroke order
important additional information about the component
variant forms
a Chinese name or description of the component
a few example characters using it as a semantic component.
These are hi-resolution, A1 size (59.4 x 84.1cm, 23.39 x 33.11 inches) posters available with either a simplified or traditional character focus, though both versions will contain both sets of characters. Feel free to print these posters out if you'd like. Both English and German editions are available!
.: 175 gsm fine art paper
.: Matte finish
.: For indoor use